Hi everyone, hope you are well. I'm still in my reading slump and struggling to stick to any book but hopefully that will end soon! If you aren't already aware, Sam (the T5W moderator) is taking a break from Top 5 Wednesday for a few months, which I can definitely appreciate! In her post , she did mention that there are loads of previous topics that we can complete and since I'm new to this I thought it would be fun to try some of the old prompts. I took this one from last June's topics and I've decided to include books that I've read and also ones that I'd like to get to this summer. That felt like a long winded intro so let's get started!
If you would like anymore information on the T5W group, you'll find it here. As always this isn't in any particular order, just my Top 5.
1 – P.S. I Still Love You – Jenny Han | Goodreads |
I read To All The Boys I Loved Before last year and loved it. I thought it was such a cute romance and couldn't wait to read the sequel. I did start the sequel last year but just couldn't get into it properly. I hope to get to this at some point this summer because I really liked the first one and I hope the rest of the trilogy is just as good.
2 – Anna and the French Kiss – Stephanie Perkins | Goodreads |
Okay so I know this has been around for a while and it has very mixed opinions. I read this a few years ago now and I know that if I reread it, it probably wouldn't be one of my favourites but it feels so nostalgic to me. This was one of the first books I bought because of booktube and I seriously loved the romance in this. It definitely has it's problems so I would recommend this to a younger audience and probably anyone who is new to YA romances or YA in general.
3 – Wedding Night – Sophie Kinsella | Goodreads |
I mentioned in my wrap up that I'd read I've Got Your Number last month and I really enjoyed it. The other day my dad picked up Wedding Night for me because he recognised the author so thanks dad! I definitely want to read more from Sophie Kinsella and I think her books are perfect for reading in summer.
4 – The Butterfly Project – Emma Scott | Goodreads |
This book is a New Adult Romance, a genre I am very new to and was very hesitant to pick up but I am so glad that I did. It will probably make it onto my list of favourites this year because the romance was so unbelievably cute. I even made my mum read it and she loved it, so there's a second opinion for you! I feel like summer is just the perfect time to read cute romances and if you are new to this genre, I 'd definitely recommend picking this up. It gets a little steamy at times but not so much that it's annoying *cough cough* Beautiful Bastard *cough cough*
5 – Just Don't Mention It – Estelle Maskame | Goodreads |
I feel like not many people know about the DIMILY series by Estelle Maskame but this book is the same as the first one just told from a different character's perspective. I read this trilogy during summer and I loved it! Considering the author started this trilogy when she was around 14 I think it's pretty good. I think it's one of those romance books a bit similar to Anna and the French Kiss where opinions can be quite divided. It does have a few of the same issues as the Stephanie Perkins trilogy but I definitely prefer this one and think the main characters are a lot more tolerable. I haven't read Just Don't Mention It but because I loved the trilogy I really want to get to this soon before I forget what happened.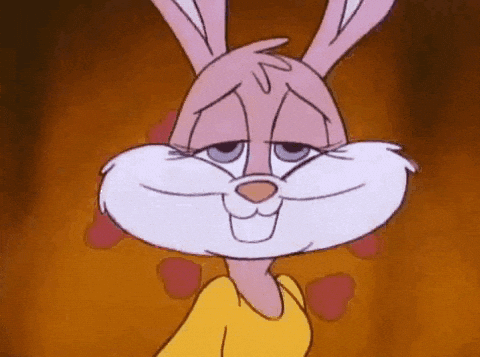 I do love a good romance! That's it for this week's Top 5 Wednesday, I think I will continue to do this over the next few months but just pick some of the topics that I like the look of. Let me know if you have any summer recommendations!
Thanks for reading 🙂
Alisha x