Hi guys, hope you are well 🙂 Today's #T5W prompt is favourite friendships in Sci-Fi and Fantasy or characters you'd love to be best friends with. I've decided just to stick to the characters that I'd want to be BFF's with. I've also included some incredible fanart at the end of this post and I have linked all of the artists profiles.
If you would like more information on Top 5 Wednesday then you can find the Goodreads group here. Okay let's get started! *just a note these aren't in a particular order, they are just my top 5*
1 – Hanna Donnelly (The Illuminae Files)
Okay so I haven't read many Sci-Fi books but The Illuminae Files is one of my favourite trilogies EVER! Hanna is by far my favourite character and I think she would be so cool to be friends with (I'm pretty much going to say that about all of them). At first everyone seems to have an opinion of Hanna that she's spoilt and wouldn't really be much use but boy did they underestimate her. Hanna is a total badass given everything that happens in Gemina and I think she would make an awesome BFF.
2 – Neville Longbottom (Harry Potter)
You've got to love Neville haven't you? I think it's impossible to dislike him so I don't really need a huge explanation as to why I'd want him as a friend. He's just so lovely and always loyal towards Harry, Ron and Hermione and that would make him such a great friend! He should be in this series way more than he is.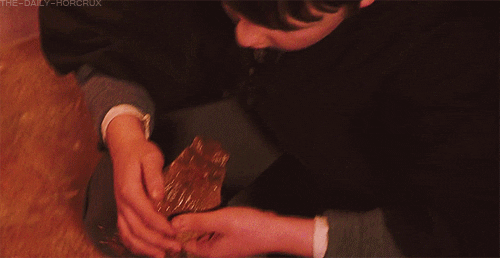 3 – Felix Gaebras (Falling Kingdoms)
Many of you might not have read Falling Kingdoms, I feel like it is a less known YA fantasy series but it shouldn't be! Felix is introduced in book 3 I think and he is quite a minor character but his friendship with Jonas is so great. They have the ultimate bromance. I could only find one fanart of a few of the characters from this series but Felix is the one with the eyepatch. Felix is a great character as you never really know if he's good or bad but he is so sarcastic and sassy, plus a pretty great assasin so in this world it's probably a good idea to have him on your side.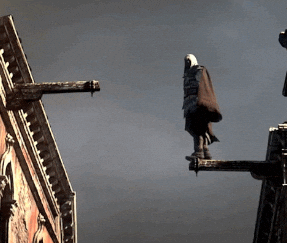 4 – Nina Zenik (Six of Crows)
I think anyone who has read Six of Crows will understand why you'd want to be friends with Nina. She is my favourite character from this series and I love her friendships with all of The Dregs, especially in Crooked Kingdom. Nina and Inej have such a strong bond and get on so well. I think being surrounded by mainly men and having very similar experiences pushed them closer and it's so great to read about. Nina is the sassiest character by far and always stands up to Kaz when he is doing something that upsets her. She is so brave and I loved her even more in the second book so she would definitely be a great friend. Plus she loves food so we have that in common.
5 – AIDAN (The Illuminae Files)
Okay so technically AIDAN is an artificial intelligence programme but I do think throughout this trilogy it starts to understand human feelings more and even has a friendship with one of the characters. AIDAN is an incredible character and on numerous occasions will stress you out SO MUCH! You can never really tell AIDAN's intentions and whether it is good or bad but it is definitely one of the most interesting characters to read about. I'd want to be friends with AIDAN because it's pretty cool and can do practically everything! To be honest with all the events that occur you'd want AIDAN on your side.
That's it for this week's #T5W, as always thank you for reading and let me know in the comments any characters that you'd love to be BFF's with!
Alisha x