Hi guys, hope you are well, today I bring to you a (slightly) late April wrap up. So this definitely hasn't been the best reading month for me and I've been putting off this post in the hopes that I could finish Crooked Kingdom quickly and sort of count it for this month? Is that cheating? Maybe a little…
I read a total of 3 books this month… it's definitely not my worst but I wanted to read more. I finished my Audiobook for the month quite early on and loved it! Then I only finished 2 physical books and they weren't even long so I don't know what happened.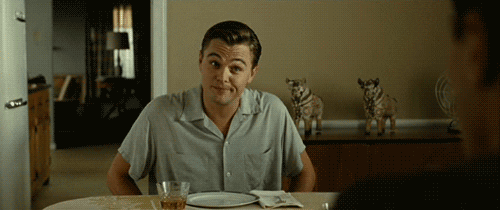 1. Becoming – Michelle Obama
Rating: ⭐⭐⭐⭐⭐
I have mentioned before on my Goodreads that I don't like rating memoirs because it feels like you are rating someone's life rather than just a book. Nevertheless I loved this book. I listened to the Audiobook, which is of course narrated by the author, and it was such an inspiring read. I'm from the UK and honestly I don't know a great deal about US politics. Hek, I don't even know that much about politics in the UK but I did get to learn a lot about the US in this book. This book definitely isn't all political and I really did enjoy hearing about Michelle Obama's story from when she was younger to now. She is a truly inspiring woman and I think everyone should read this book.
2. Two Can Keep A Secret – Karen M. McManus
Rating: ⭐⭐⭐ 1/2
I'm someone who really enjoys YA thrillers. Whilst I love complex plots in thrillers that completely blow my mind with crazy plot twists, I honestly don't mind the more light-hearted side to thrillers. Of course a book that involves murder isn't really 'light-hearted' but I do think YA thrillers are usually fun and enjoyable reads. Yes, the plots may not always be unique and sometimes the plot twists are predictable but that is honestly what I love about these books. That may be an unpopular opinion but I do love a good murder mystery where it all comes together nicely in the end. I think I did prefer One of Us is Lying slightly more but saying that I flew through this book and would definitely read more from this author in the future.
3. A House at the Bottom of a Lake – Josh Malerman
Rating: ⭐⭐
I have a full review for this book here but I will briefly summarise thoughts. As you can tell by my rating, I didn't love this book. Like I mentioned in my review, I do love the writing. The setting of this book is written well and the way that the characters engage with each other is quite awkward but that's exactly how it should be for two teenagers who have just started dating so in that sense it was done well. However, plot wise this just didn't do it for me. I'm someone who loves plot driven books and I was just slightly baffled by this one. Although it is a short book, I still couldn't get through it that quickly and unfortunately I just didn't feel like it was the horror that it is advertised to be.
How many books did you read this month? Probably more than me! I'd love to know. I guess you can expect to see Crooked Kingdom in my May wrap up … or maybe June, I'm definitely struggling with this one.
See you soon
Alisha x